Renter's Insurance in Indio, Coachella CA, Indian Wells, Santa Rosa, Bermuda Dunes, Cathedral City, Thousand Palms, CA, and Surrounding Areas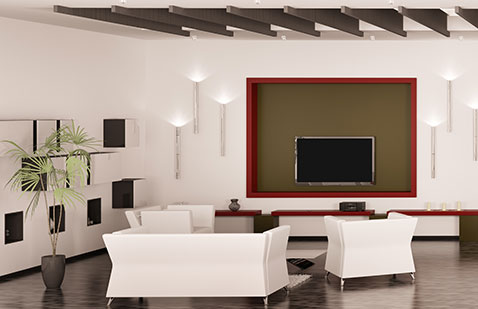 At All Desert Insurance Services, Inc. we work with you and your finances to offer you the right renter's insurance solutions that fit your specific needs and your budget. Working with renters in Indian Wells, Santa Rosa, Coachella, CA and areas closeby, our team of skilled agents has nearly 35 years of experience building relationships with local clients looking to arm themselves with quality renter's insurance coverage that encompasses their unique needs. At All Desert Insurance Services, Inc. you're not just another client, you're apart of the family!
Renter's Insurance Coverage
Renter's insurance coverage was created to ensure that tenants are protected from the various risks they face while renting their home. With nearly 50% of residents renting homes in California, half of the population should be armed with ample renter's insurance coverage for their California rental.
As a renter, you'll need to have certain components of homeowner's insurance protection, but renter's insurance is specifically crafted to suit the needs of those who rent and don't own their homes. Quality renter's insurance provides coverage for a range of living arrangements, however, renter's insurance typically does not include coverage for your dwelling place or structure. General renter's insurance policies provide coverage that encompasses:
Personal Protection
Protection For Your Belongings
Protection For Your Living Arrangements After Losses
Renter's Insurance in California
While renter's insurance is not legally required, many California landlords choose to require renter's insurance coverage in initial renting contracts. Not only does renter's insurance keep your landlord protected, but renter's insurance also protects you from the many risks and exposures that you face renting a property. Bottom line, if you rent a home or property in Cathedral City, Thousand Palms, Bermuda Dunes, CA or the surrounding areas, then you need to be armed with good renter's insurance protection.
All Desert Insurance Services, Inc. it's our goal to provide you the best renter's insurance options available to you. With a crew of agents dedicated to your personal protection, our team gets to know you personally to provide you with a range of renter's insurance coverage options.
Additional Renters Insurance Coverage Options
If your renter's insurance protection just isn't covering it, you may want to consider additional coverage options. Replacement cost policies reimburse you for the full price of stolen or damaged items in your rental home. Unlike traditional protection, replacement cost policies reimburse you for the original cost of your belongings, and not the current ticket value. To learn more about replacement cost policies, contact us and chat with a private agent today!