All Desert Insurance Services provides notary services in Palm Springs, Indian Wells, Cathedral City, Coachella, CA, La Quinta, CA, Indio. 
There are several benefits to obtaining professional notary services. Here are five key advantages: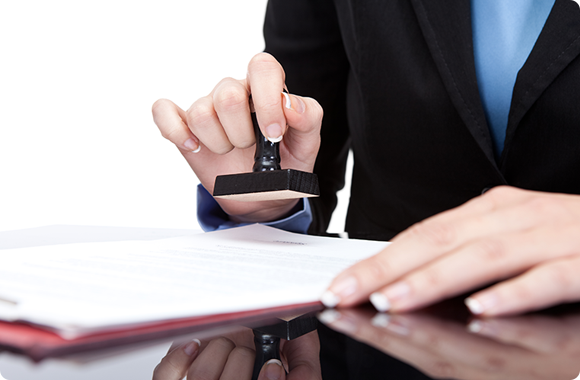 Legal Compliance: Professional notaries are trained and knowledgeable about the legal requirements and procedures related to notarization. They ensure that all necessary documents are properly executed, signed, and notarized according to applicable laws and regulations. This helps you maintain legal compliance and minimizes the risk of document rejection or disputes.

 

Document Authentication: Notaries play a crucial role in verifying the identity of the signatories involved in a transaction. They validate the authenticity of signatures, confirm the willingness of parties to enter into agreements, and administer oath or affirmation when necessary. This adds an extra layer of security and authenticity to your documents, enhancing their reliability and credibility.

 
Preventing Fraud and Identity Theft: Notaries act as impartial witnesses to the signing of legal documents. They verify the identity of the signers through identification checks and ensure they are aware of the contents of the document they are signing. By doing so, notaries help prevent fraud and protect against potential cases of identity theft or unauthorized transactions.

 

Increased Document Acceptance: Many organizations and institutions require notarized documents for various purposes, such as real estate transactions, financial agreements, or immigration processes. By utilizing professional notary services, your documents are more likely to be accepted and recognized by these entities. Notarization adds an official stamp or seal that confirms the authenticity of the document, increasing its credibility in the eyes of the recipient.

 

Time and Convenience: Professional notary services offer flexibility in terms of time and location. Mobile notaries can travel to your preferred location, such as your home or office, saving you time and effort. Additionally, notaries often have extended working hours, allowing you to schedule appointments at your convenience. By utilizing professional services, you can streamline the notarization process and avoid unnecessary delays or complications.

 
Overall, obtaining professional notary services provides you with assurance, legality, and convenience throughout the document signing and verification process. 
To know more, do not hesitate to call us.